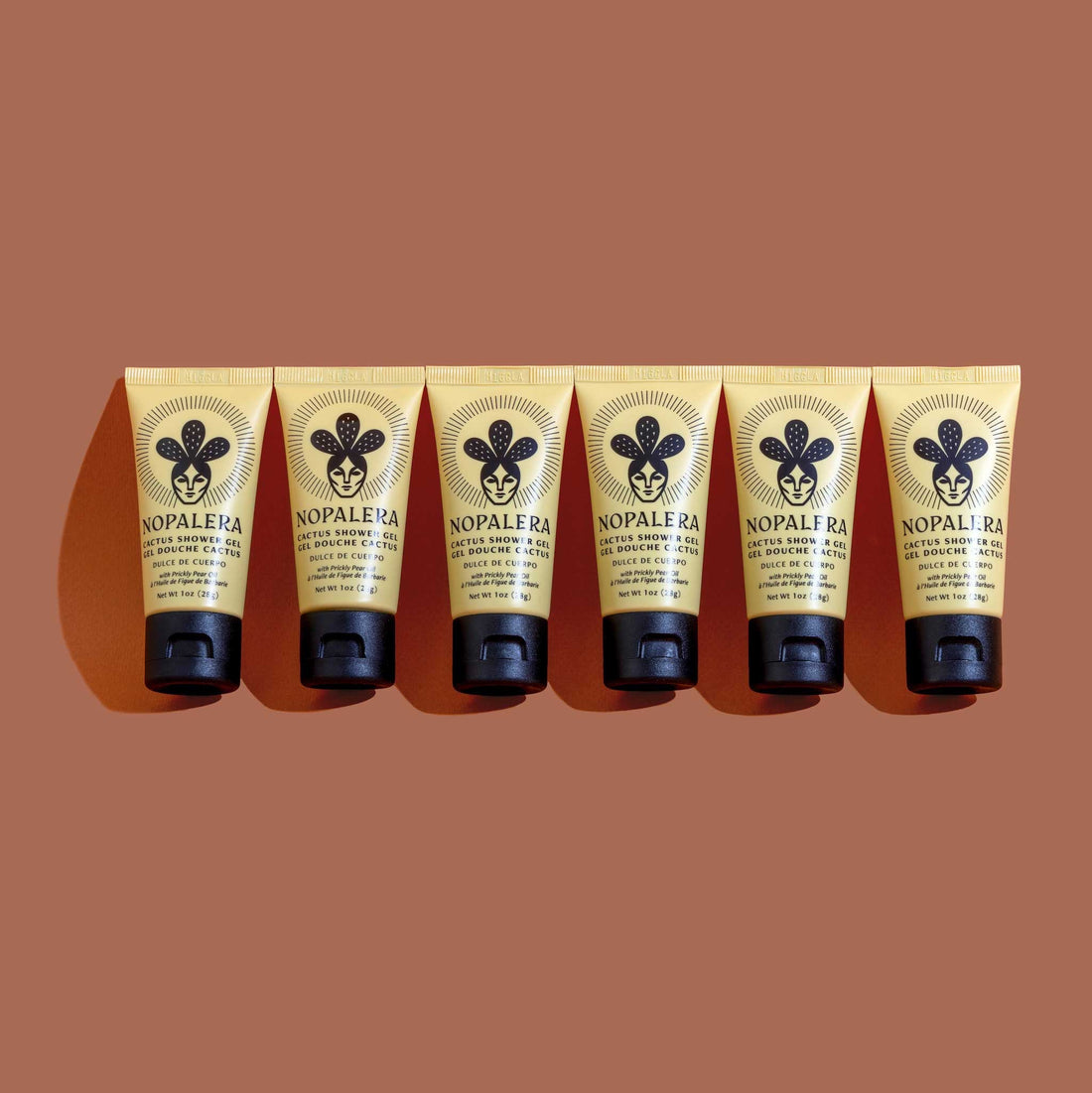 6-Pack Bundle - Mini Cactus Shower Gel
6 x 1 oz | 28 g tubes
6 total.
The perfect stocking stuffer and traveler gift!
Limited holiday offering.
Powerfully smoky and enduring, Dulce de Cuerpo pays homage to Mexico's Pueblos Magicos and copal, an ancient ceremonial resin. Transporting you to the spiritual realm of festival, sacrifice, and celebration, our Cactus Shower Gel is the cleansing counterpart to its Cactus Cream sister.
ELEVATED BODY CLEANSE
This silky body gel transforms your bathing experience into an exquisite self-care ritual. Native Mexican prickly pear oil blended with cactus flower extracts delicately cleanse while deeply nourishing for a softer, more refined feel.
ADD TO CART
KEY INGREDIENTS
Prickly Pear Oil
Anti-inflammatory and rich in Vitamins E and K, dramatically restores skin barrier function.
Cactus Flower Extract
Anti-inflammatory and anti-microbial, purifies skin for a clear, firm complexion.
Blue Agave Extract
Soothes, softens, and deeply moisturizes.
THE EXPERIENCE
Warm indulgence and uplift
As a first step in your body ritual, apply Cactus Shower Gel Dulce De Cuerpo to wet skin or a gentle cloth. Indulge in an all-over cleanse as its light green gel transforms into a silky lather. For best results, apply Cactus Cream Dulce De Cuerpo following a full rinse and towel dry.
ADD TO CART
THE RESULT
Smooth, purified, nourished body skin.

INTEGRITY IN FORMULATION
Vegan | Dermatologist Tested | Safe for Sensitive Skin
WHAT OUR CUSTOMERS ARE SAYING