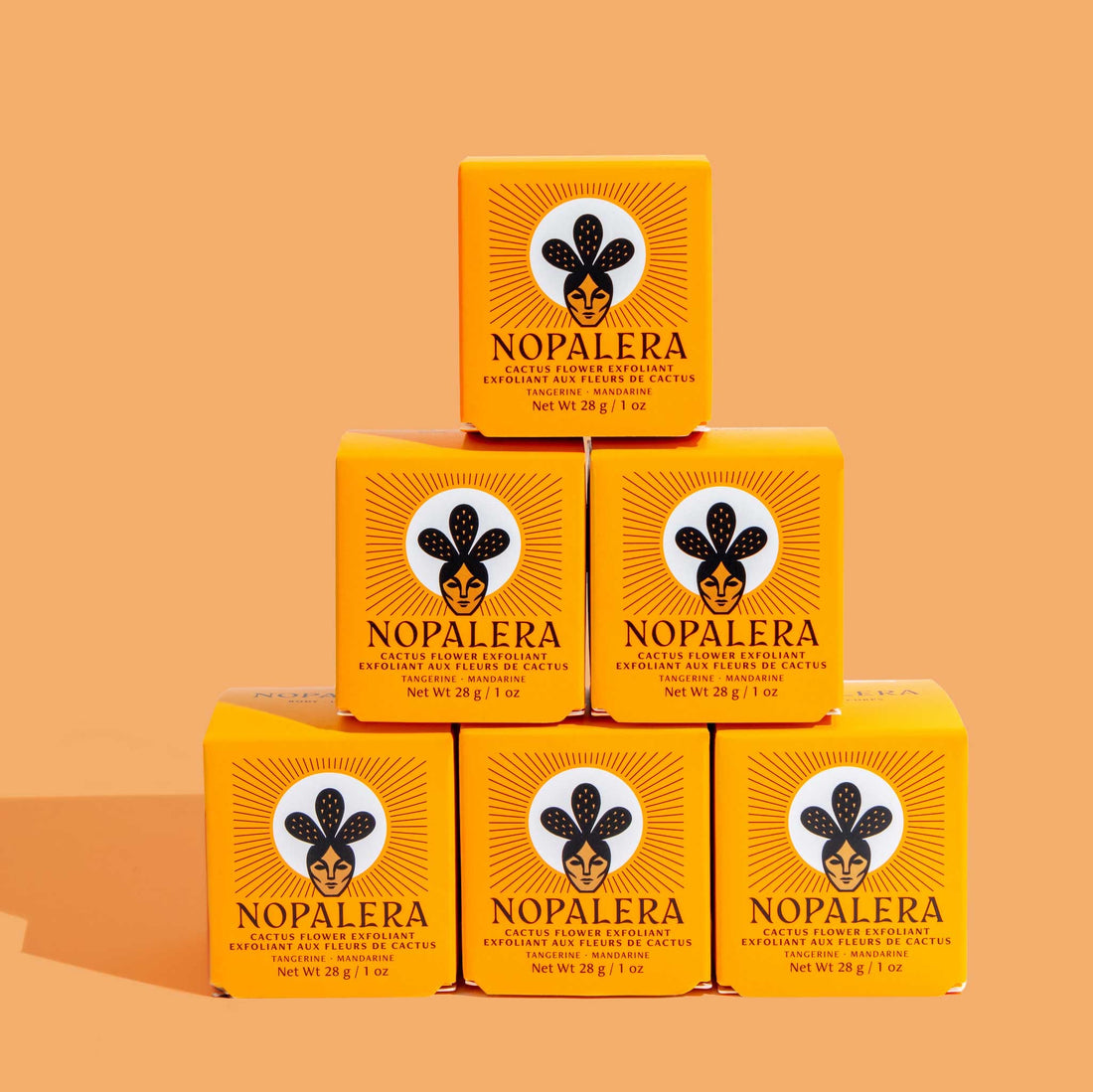 6-Pack Bundle - Mini Mandarina Cactus Flower Exfoliant
6 x 1 oz | 28 g glass jars
6 total jars.
The perfect stocking stuffer and traveler gift!
Limited holiday offering.

The true embodiment of our precious Nopal's versatility, Cactus Flower Exfoliant awakens the highest sense of self worth.
REFINED BODY REVEAL
Our three-in-one oil cleanser, exfoliant, and moisturizer infuses body skin with silk-like moisture and dramatically refines rough texture. Prickly pear cactus supports cleansing and moisture renewal, while achiote seed oil soothes skin for an all-over enviable glow.
ADD TO CART
KEY INGREDIENTS
Prickly Pear Oil
Anti-inflammatory and rich in Vitamins E and K, dramatically restores skin barrier function.
Prickly Pear Cactus
Refines texture, removes dead skin cells, and draws in moisture.
Achiote (Annatto) Seed Oil
Soothes and softens skin
THE EXPERIENCE
Energized self awakening
Put desired amount onto bare hands and rub in circular motions across body areas in need of refinement. Allow prickly pear oil to penetrate skin for 1-2 minutes while inhaling the sweet aroma of Tangerine oil before rinsing with warm water. Use in place of any Cactus Soap or after for increased purification and skin nourishment. Additional body moisture is optional.
ADD TO CART
THE RESULT
Smooth, touchable body skin.

INTEGRITY IN FORMULATION
Dermatologist Tested | Sensitive Skin Safe | Vegan
WHAT OUR CUSTOMERS ARE SAYING